Scroll to: The Transitioning Australia Group Our board
Our team
We pride ourselves on attracting people with lived experience and expertise across all sectors at the intersection of climate, social justice, policy and economic change.
Dr Amanda Cahill
CEO
The Transitioning Australia Group
Transitioning Australia Group supports the operations team in their work with regional communities. The TAG team provides a range of expertise that is not just technical, but also grounded in the lived experience of managing economic change.
Wendy Farmer, Voices of the Valley
Dan Musil, Earthworker Cooperative
Julie Lyford OAM, former Mayor, local councillor and Registered Nurse
Ron Ipsen, Yallourn Power Station
Our board
We rely on the support, advice and wisdom of our committed Board members who lead in key sectors across government, unions, social and environmental justice, academia and industry.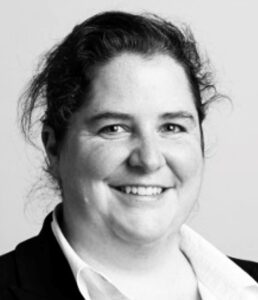 Emily Gerrard
Emily is a Director and Principal Lawyer at Comhar Group Pty Limited, an Australian-based legal and policy advisory firm.
She is an environmental and climate change law specialist with extensive experience in native title, Indigenous land use agreements, renewable energy and environmental markets.
Emily works with ASX listed companies, First Nations peoples and organisations, governments and peak bodies. She advises on matters under the UN Framework Convention on Climate Change (UNFCCC) and Paris Agreement, and she regularly attends party negotiations under the UNFCCC.
Emily is an Affiliated Expert with the UK Government's UK PACT programme (Partnering for Accelerated Climate Transitions) and an expert member of the IUCN Commission on Environmental, Economic and Social Policy (CEESP). She is admitted to practice in the Supreme Court of Victoria and High Court of Australia and holds Bachelor degrees in science and law (honours).
Emily is a keen photographer and an avid supporter of the Collingwood football club.