Scroll to: The Transitioning Australia Group Our board
Our team
We pride ourselves on attracting people with lived experience and expertise across all sectors at the intersection of climate, social justice, policy and economic change.
Dr Amanda Cahill
CEO
The Transitioning Australia Group
Transitioning Australia Group supports the operations team in their work with regional communities. The TAG team provides a range of expertise that is not just technical, but also grounded in the lived experience of managing economic change.
Wendy Farmer, Voices of the Valley
Dr Emma Whittlesea, Sustainable Tourism and Electrifying Transport
Dan Musil, Earthworker Cooperative
Matthew Bakker, Neighbourhood Farm
Julie Lyford OAM, former Mayor, local councillor and Registered Nurse
Ron Ipsen, Yallourn Power Station
Dr Jarra Hicks, Community Power Agency
Our board
We rely on the support, advice and wisdom of our committed Board members who lead in key sectors across government, unions, social and environmental justice, academia and industry.
Lizzie Webb
Lizzie loves getting new social ventures up and running and is the current Chair of The Next Economy's board. She is CEO of Kindred Spirits Enterprises and a board director with multiple social change organisations. At Kindred Spirits Enterprises, Lizzie and her team are working in partnership with First Nations entrepreneurs on the development of the Australian native botanicals industry, including unique and healthy food and beverage products. In her board roles, Lizzie supports early stage change organisations to put strong foundations in place and demonstrate their impact in preparation for scale.
Lizzie is a coordinator of the new Australian Engineers Declare Climate and Biodiversity Emergency movement, and as a former CEO, played a key role in the development of Engineers Without Borders Australia for more than a decade.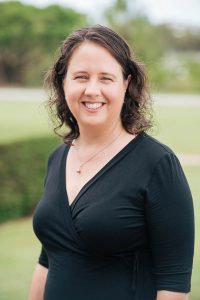 Wendy Farmer
Wendy is the President of Voices of the Valley, a community advocacy group that formed during the catastrophic 2014 Hazelwood brown coal mine fire in Victoria.
Voices of the Valley's advocacy work has led to, notably, the Hazelwood Mine Fire Inquiries, as well as a number of awards for Environmental Justice and for Health Equity. Over time, Wendy's focus has shifted to supporting her community to explore how the Valley can transition to a cleaner energy economy. She is a dedicated campaigner, media spokesperson, community advocate and public speaker, and is passionate about social justice, health and just transitions for communities all around Australia.
Professor John Wiseman
John Wiseman is a Professorial Research Fellow at the Melbourne Sustainable Society Institute and with the Climate and Energy College, University of Melbourne.
His other current roles include Adjunct Professor at the Melbourne School of Population and Global Health, Research Fellow at the Centre for Policy Development and Climate Change Policy Adviser, Sustainability Victoria.
Colin Long
Colin Long is the Just Transitions Organiser at Victorian Trades Hall Council, Melbourne, Australia. He is also responsible for supporting Trades Hall's work on cooperatives, and is a founder and Board member of Earthworker Cooperative, Power Australia (an energy retailer), and Hope Cooperative (a cooperative of young asylum seekers). He is a member of the Global Advisory Board of Trade Unions for Energy Democracy, and several other national and international union climate change organisations.
Colin previously worked with young homeless people at risk of drug and sexual exploitation and from 1998-2010 he worked extensively in heritage preservation in Southeast Asia through the Cultural Heritage Centre for Asia and the Pacific at Deakin University. Colin was Victorian Secretary of the National Tertiary Education Union from 2010 to 2018, and is a former Board member of VicSuper, and Chair of its Investment Committee.
Haley Morris
As Executive Director of her Family Office, the Morris Group, Hayley plays a leading role in the Group's businesses and investments which span hospitality, tourism, aviation, technology and agriculture.
Hayley also leads her family's philanthropy and impact investments through the Morris Family Foundation that supports organisations working across the areas of environment, food systems, equality, international development, and mental health. Hayley is the co-founder of environmental non-profit Sustainable Table and founder of software and consultancy business, Impact Sustainability. She remains the Chair of Sustainable Table and is a founding board member of the Impact Club.
Hayley has previously sat on the board of the Australian Environmental Grantmakers Network (AEGN). Through her board roles, Hayley's has a strong focus on advancing regenerative agriculture in Australia.
Dr Jarra Hicks
Jarra is a Founding Director of the Community Power Agency, a leading organisation supporting communities to establish renewable energy projects. With 10 years' experience in the community energy sector in both Australia and overseas, Jarra's knowledge spans business models, community engagement, facilitation, policy development and partnership building. Jarra has a unique blend of practitioner and researcher experience and throughout her career and has led projects on the ground as well as working at sector and policy levels. Jarra completed a PhD in Law/ Built Environment at the University of New South Wales on the outcomes and impacts from community-owned wind energy projects in small regional communities. From 2014 to 2016 Jarra was an advisor to the ACT government in the design and delivery of the Community Engagement and Benefit Sharing component of their Renewable Energy Auctions. In 2017 Jarra co-authored the Victorian Government's Community Engagement and Benefit Sharing in Renewable Energy Development A Guide for Applicants to the Victorian Renewable Energy Target Auction and worked with the Clean Energy Council to produce a comprehensive national review of current and best-practice community engagement and benefit sharing in the wind industry, titled Enhancing Positive Social Outcomes from Wind Development. Jarra was a key participant in the ARENA-funded Social Access Solar Gardens project.
Lauren Haas Jones
Lauren is an advocate of using the power of business to solve social and environmental problems.
Having worked globally in strategic roles in large corporates for over fifteen years, she is a pioneer in the field of sustainability, CSR valuation, social and environmental impact and impact investing. Lauren is also a keen adventurer and an advocate for women in the outdoors. She believes adventure is a pathway to resilience, creativity, innovation, grit and growth.
She holds a Bachelor of Business Administration (Accounting and Finance) from the University of Washington (USA) and a Masters in Sustainable Development from the University of New South Wales (Australia).